Gutter cleaning is a dirty job so many homeowners put it off and forget about cleaning gutters until damage has been done.

When do gutters need cleaned?
Knox's Construction recommends gutter cleaning at least twice per year, once in the spring and once in the fall. This simple home maintenance task not only preserves your Pittsburgh roofing, it prevents the serious threat of water pooling around your foundation.
Many homeowners undertake gutter cleaning themselves, but the job can be messy and quite dangerous for the do-it-yourselfer.
For those who don't wish to deal with the hassle and personal safety dangers, Knox's offers professional gutter cleaning services in Cranberry, Wexford, Upper St. Clair and many more local communities. You don't even need to be home when we clean your gutters.
How We Clean Gutters in Pittsburgh
Use Knox's Construction for your gutter cleaning needs and know the job will be done correctly. Here's what we'll do:
Thoroughly clean gutters, downspouts, valleys and flashing.
Flush the gutter system to ensure proper function.
Tighten and adjust gutters as needed.
Check the condition of your gutters for signs of rust, holes or other damage.
Bag and dispose of debris.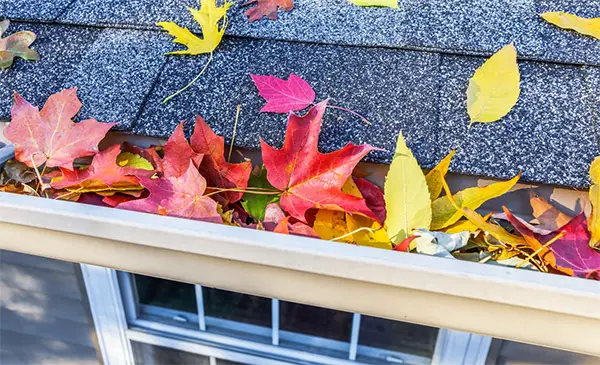 Why We Install Seamless Gutters
Knox's Construction proudly installs seamless aluminum gutter systems that are manufactured on-site to the exact specifications of your home. They won't rust, and the continuous design prevents gutters from needing to be glued or caulked in the middle – a big advantage because seams are where gutters are most likely to fail.
To get your gutters and downspouts cleaning started, call us at (724) 941-8219 and get a free estimate.