Chaz Knox, Owner
Chaz grew up on a farm in Claysville, Pennsylvania. When he was a kid, his family had the roof replaced on their farmhouse. During the project, the roofing crew was short-handed and asked if Chaz could lend a hand. They were so impressed with his work ethic, he was offered a part-time job roofing with them on the weekends.
While in high school, Chaz also attended Western Area Vocational School for carpentry. After graduating, he worked as an ironworker for Local 3 in Pittsburgh while continuing to install roofs on the weekends. After receiving multiple referrals, Chaz could no longer keep up with the incoming work by only working part-time. After a great deal of consideration, he decided to leave ironworking and become a full-time roofer.
It was the right decision! Chaz loves working as a roofing contractor in Pittsburgh and looks forward to continuing to grow Knox's Construction into Steel City's premier residential home improvement company.
Tina Knox, Manager
Tina attended Washington & Jefferson College and worked in medical sales for several years. In 2009, she met Chaz. In addition to dating, Tina also started contributing her business knowledge to his fast-paced company. Chaz and Tina have been married since 2011. On the job, they spend time with lots of guys, but at home they enjoy spending time with their five children, all girls.
Our Employees
At Knox's Construction, we credit our reputation as one of the most sought-after Pittsburgh roofers to our hard-working crew. Each member of our staff offers a high level of dedication and experience. To ensure this level of quality, our team members must complete a rigorous training program before they can become installers.

Get a FREE Estimate from Expert Pittsburgh Roofers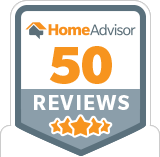 TOP RATED PROFESSIONAL
ELITE SERVICE PROFESSIONAL