These shingles are backed by CertainTeed's lifetime limited manufacturer's warranty. Knox's Construction also offers a 25-YEAR WORKMANSHIP WARRANTY on all of our roofing installation.
NorthGate ClimateFlex designer shingles offer all-weather performance that protects a home year-round in any climate.
NorthGate ClimateFlex designer shingles offer the beauty and dimensionality of wood shake roofing in the form of durable, polymer-modified asphalt. This results in high-quality roofing that offers enhanced resistance to damaging hail and superior surface granule adhesion (compared to standard asphalt shingles), as well as all-weather performance that protects a home year-round in any climate.
Cold-Weather Friendly
The rubberizing aspects of ClimateFlex technology provide enhanced cold-weather pliability, allowing contractors to handle and install NorthGate ClimateFlex in low temperatures that make standard shingles stiff and brittle.
About ClimateFlex Technology
ClimateFlex technology blends rubberizing polymers with our premium roofing asphalt to create a tough and flexible product that provides long-lasting performance against the elements.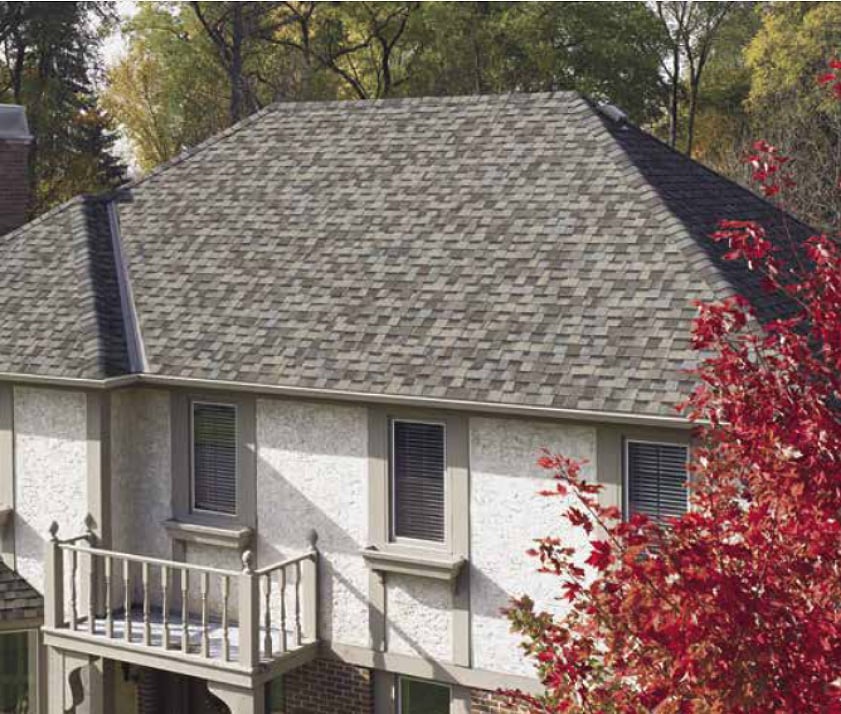 NORTHGATE CLIMATEFLEX SHINGLE COLOR OPTIONS
Click on a image below for a larger view.
Knox's roofers are backed by top of the line manufacturer's roofing product warranties.
AND ARE SO CERTAIN THAT YOU WILL BE SATISFIED WITH YOUR NEW ROOF THAT WE OFFER AN ADDITIONAL 25-YEAR WORKMANSHIP WARRANTY
About CertainTeed Roofing Technologies
As a result of our dedication to product improvements and manufacturing excellence, we've developed numerous valuable technologies that help contractors and homeowners build better, safer, more comfortable homes. This CertainTeed product features the following roofing technologies:
StreakFighter® technology provides reliable, long-term protection against the unsightly black streaks caused by algae formation. Featuring copper-infused surface granules that possess natural anti-algae properties, StreakFighter works to prevent algae from taking hold on shingles – helping roofs maintain their beauty and color. Learn more.
CertaSeal is a high-grade adhesive made from a proprietary blend of asphalts and polymers that seals shingles together on the roof to safeguard against wind uplift, shingle blow off, and moisture infiltration. Unlike harder sealants that can dry out and crack over time, it is designed to remain pliable and accommodate the slight structural shifts caused by years of temperature and weather changes. Learn more.
Due to variation in computer monitors and printers, the color samples seen on your computer screen may not exactly match the corresponding color. To verify actual product color, ask to see the actual product.
A 25 YEAR WORKMANSHIP WARRANTY
WITH EVERY ROOF INSTALLATION
BY KNOX'S CONSTRUCTION